A hike through the Kamakou Reserve with the Nature Conservancy

The Nature Conservancy offers a hike through it's Kamakou reserve only once a month, and only to ten or so people.
See this page for a nice description of the reserve. We were lucky enough to discover that the Jan 2010 hike was occuring
while we were to be on Molokai, and there was room for us. The hike is a challenge in that, seeing as the rainforest is
often incredibly muddy and/or slippery, and therefore the footing is generally really bad, the entire 3 mile roundtrip is walked
on an 8 inch wide plank, covered in wire mesh for grip.

Just getting to the beginning of the hike is a challenge. We were driven in two TNC vehicles, set up for the really, REALLY
bad, muddy, winding road that brings one there.


The view at the beginning of the hike. It's 3,500 feet down to the ocean. We were lucky enough to get nice weather
and a clear view. No rain in the rainforest that day (though it gets 35 FEET of rain each year). The hike essentially
brought us to the next valley, 1.5 miles away.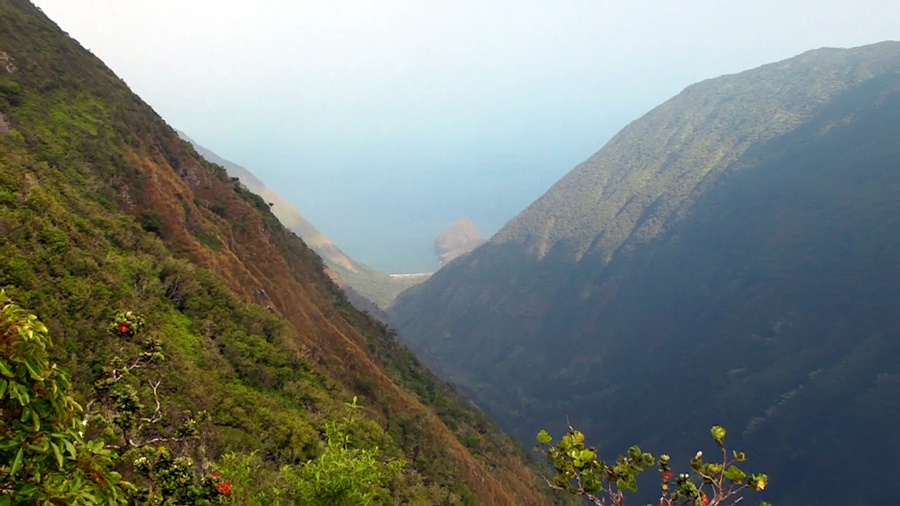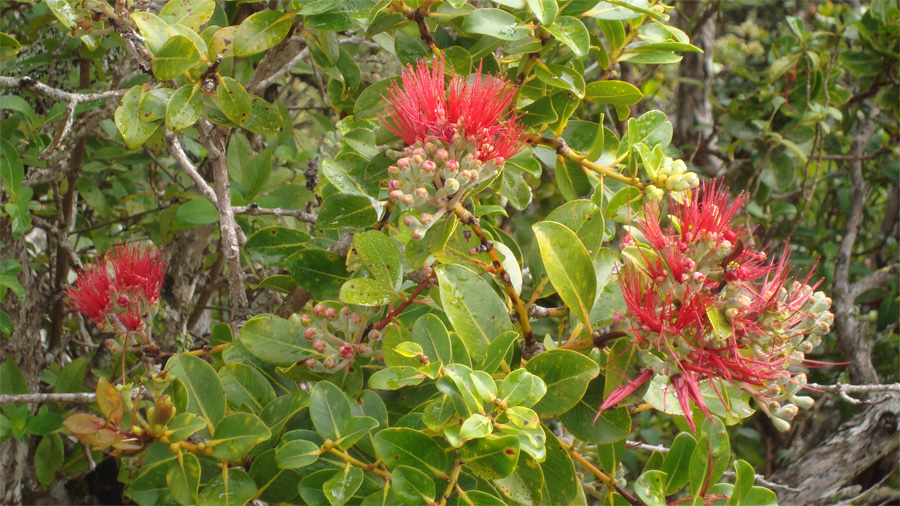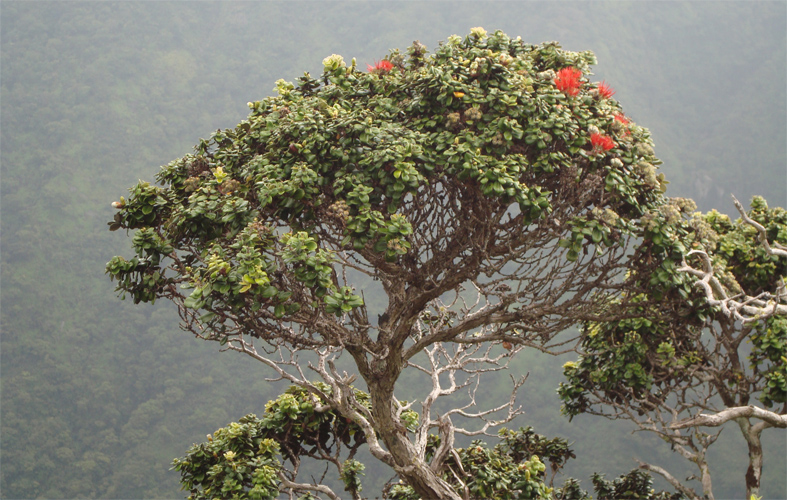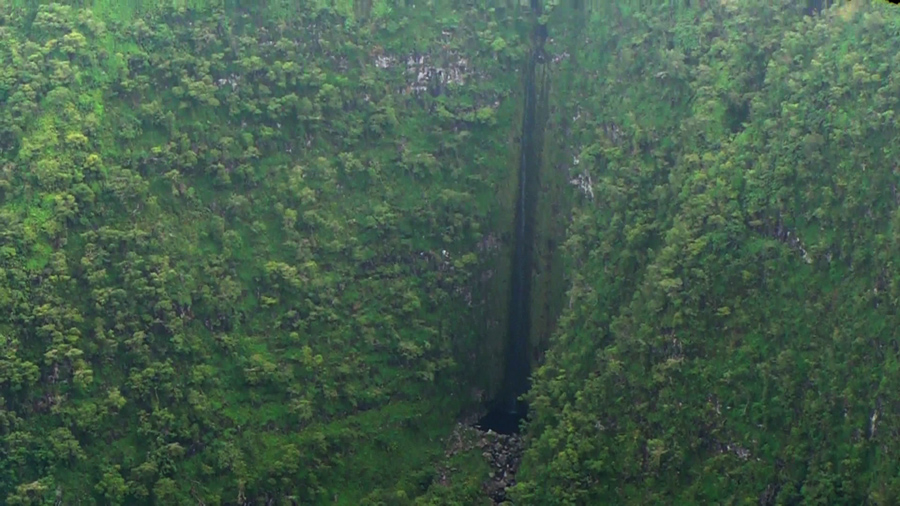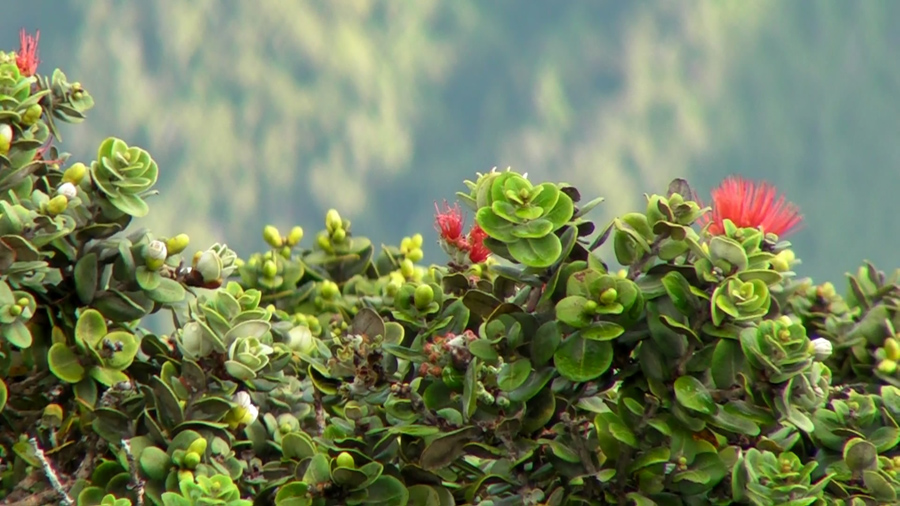 A guide gives us a fine point on the flora.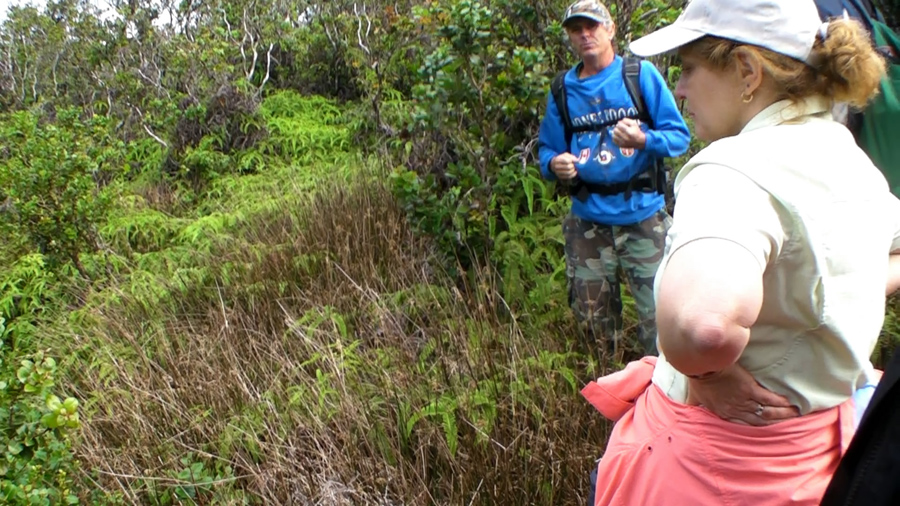 Don't even think about going off the trail.




About a mile in, we emerge onto the Pēpē'ōpae bog. A few hundred yards later, it's back into the rainforest.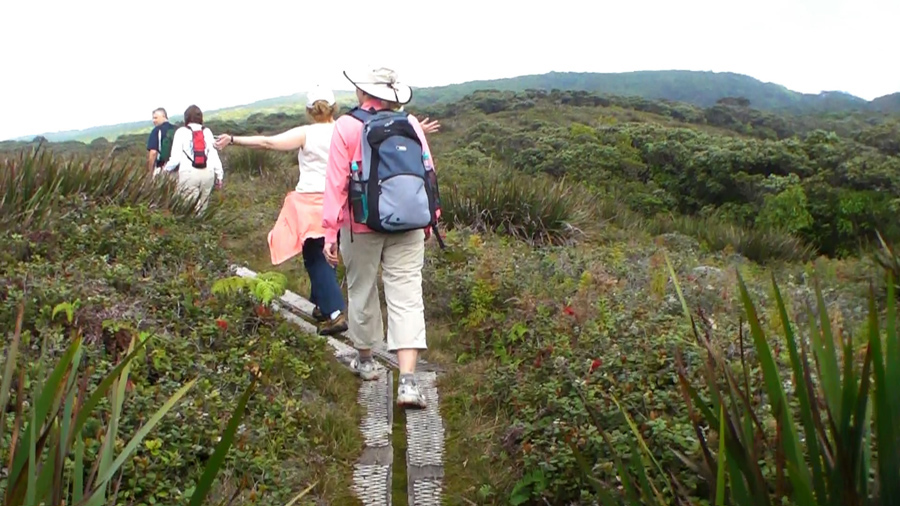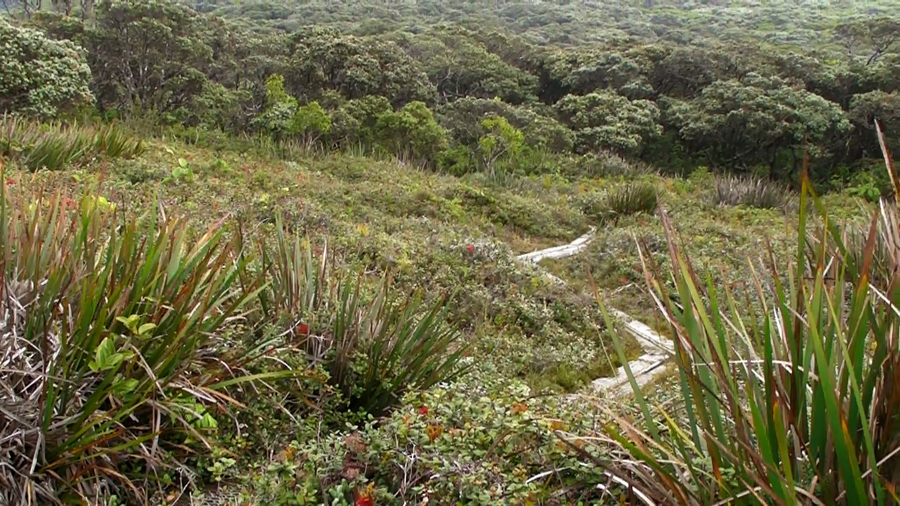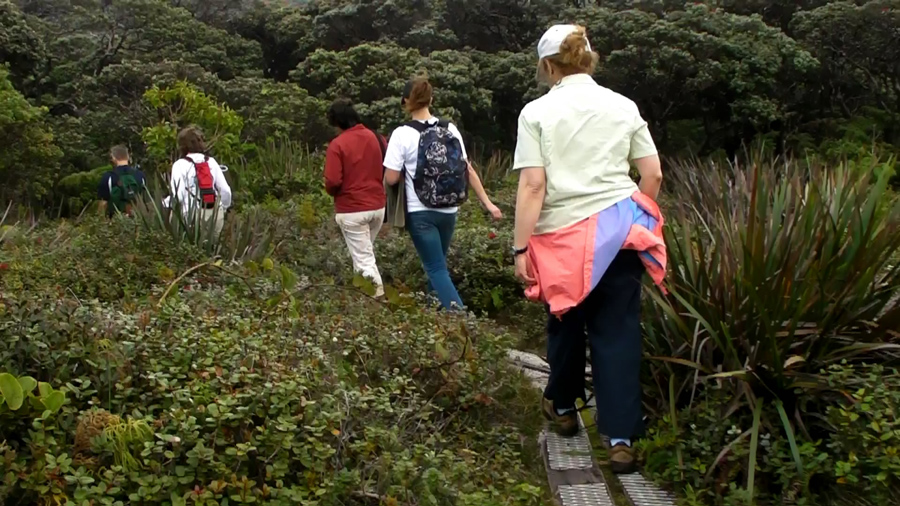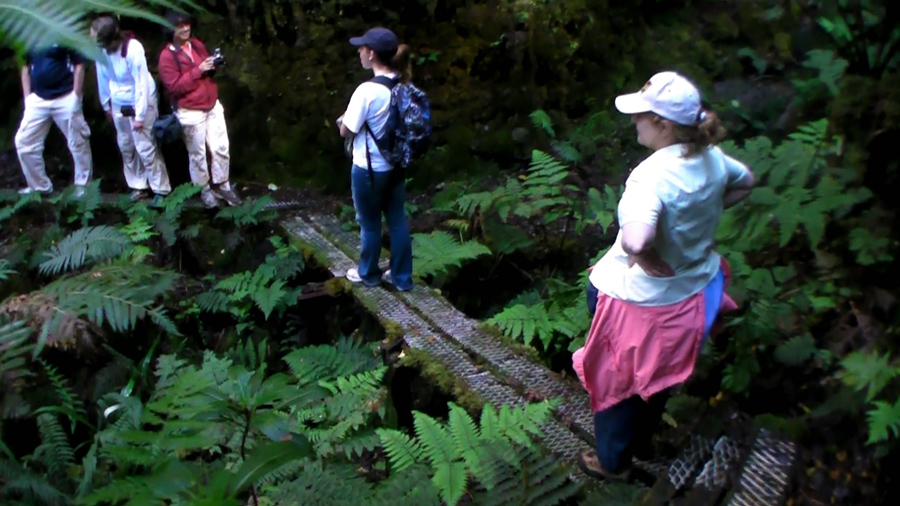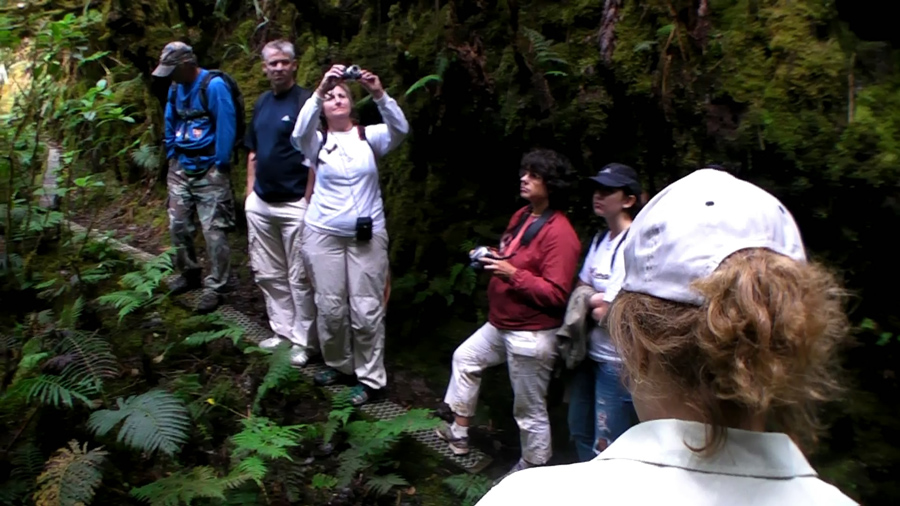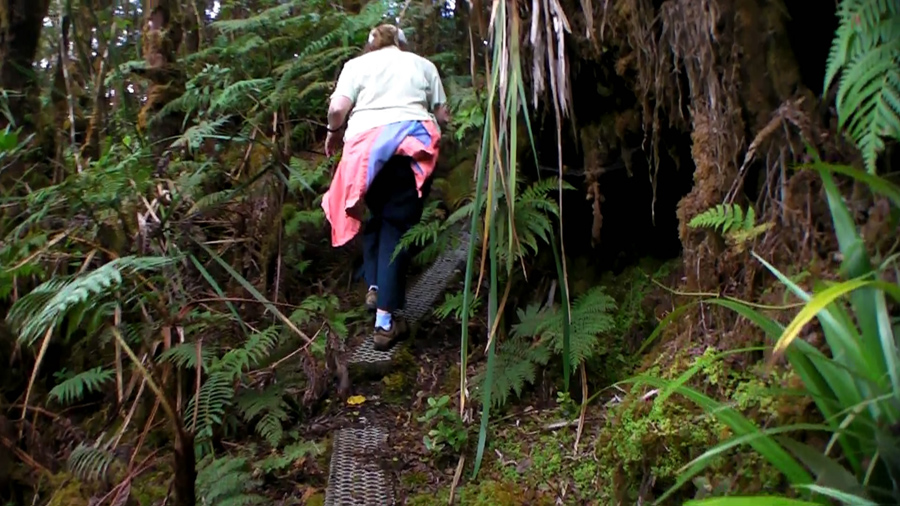 The end of the trail:
After 1.5 miles through dense rainforest, we emerge onto a 6x20 foot grassy area at the top of a 4,000 foot deep,
near-vertical valley. We stopped and sat for 20 minutes or so, ate the lunch we packed in, then followed
the trail back to the 4WD vehicles.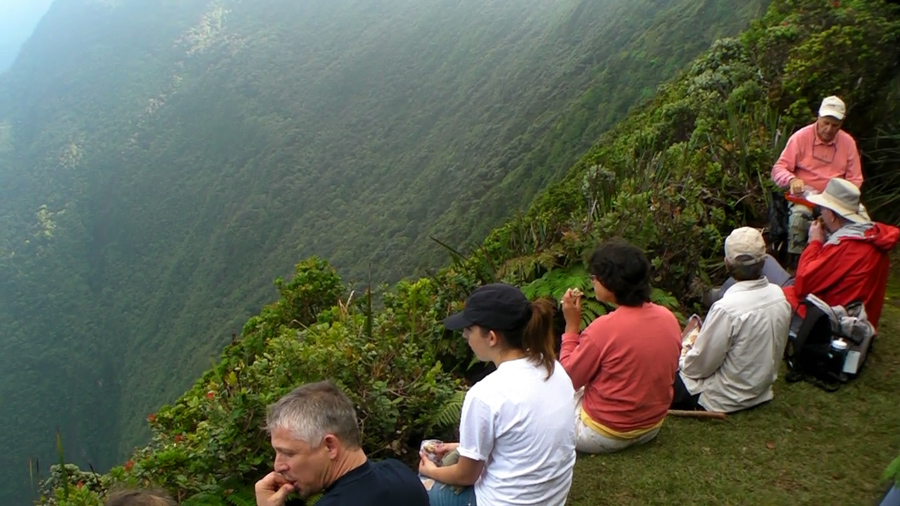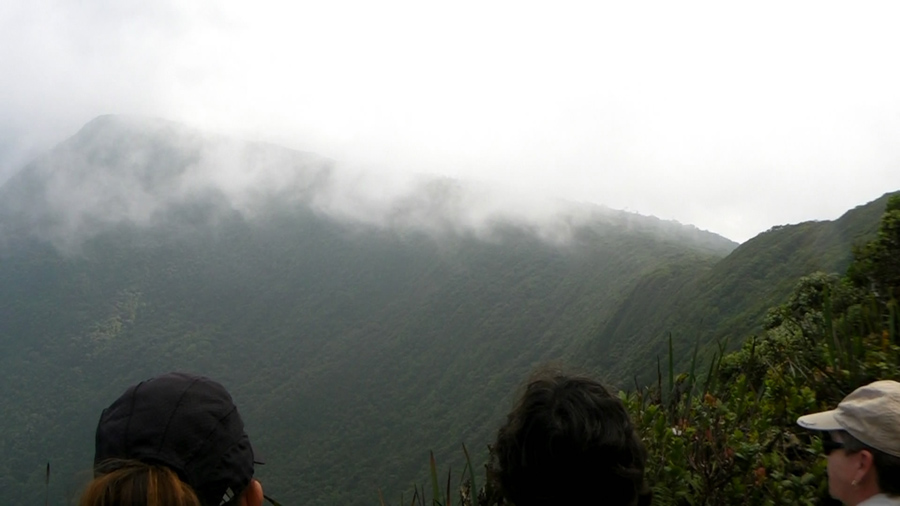 To see the entire picture below, scroll left and right using the slider at the bottom of the browser window


back to the main Molokai page