A Day on Waikiki Beach

A foulup with the airline caused us to add a day to our trip. We stayed at a place that is
the polar opposite of Molokai: Hilton Hawaiian Village on Waikiki beach!

Here's Renee standing at the plane we took from Molokai to Honolulu - a 30 mile trip.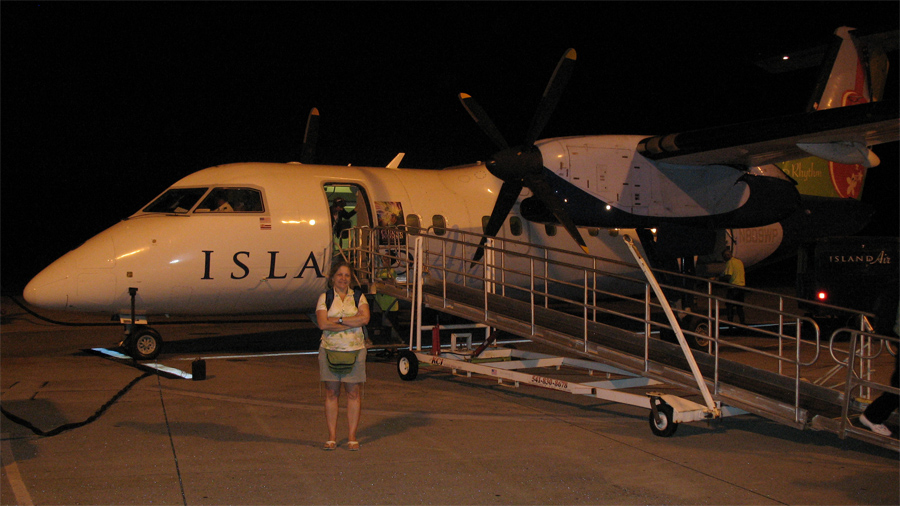 Why oh why are there penguins at Hilton Hawaiian Village?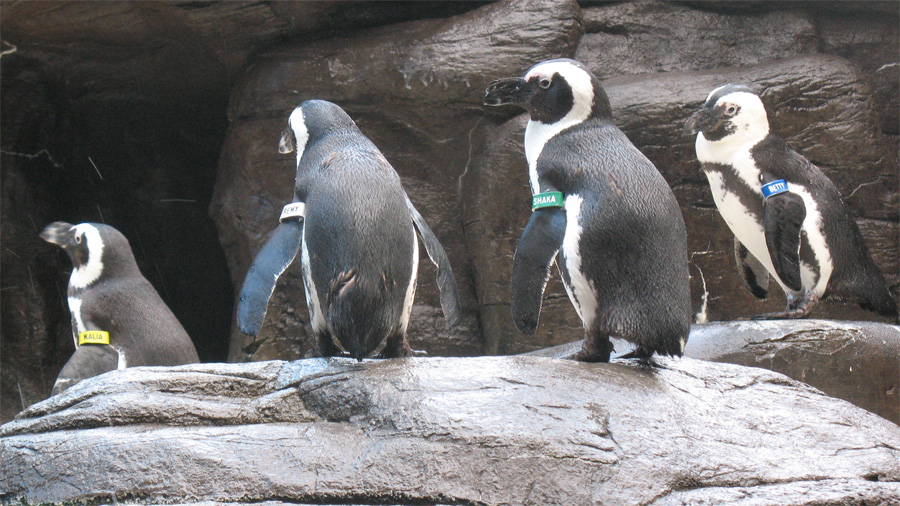 After the massive shopping session, eating and sitting at the pool and beach, we did one neat thing - take a ride on a submarine! Atlantis submarines
takes folks about a mile or two offshore on a boat, then we board a sub and dive 100 feet to cruise through an obstacle course of artifical reefs.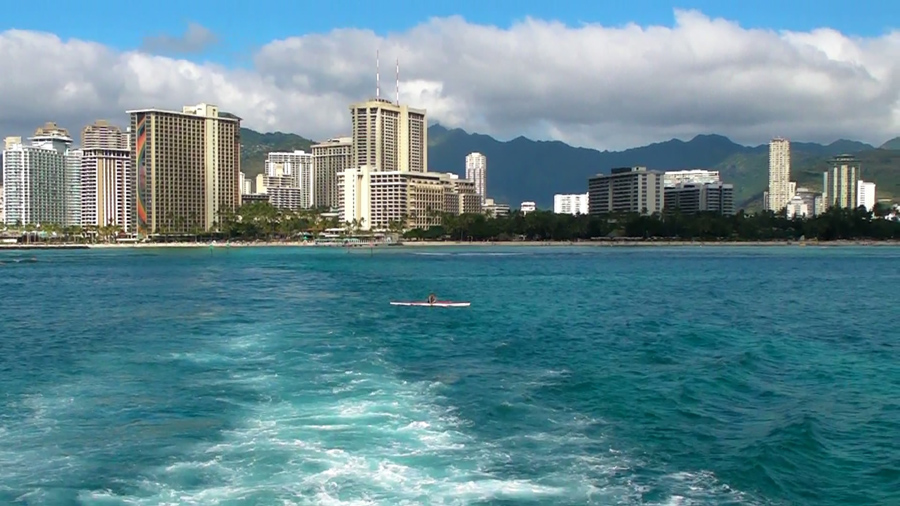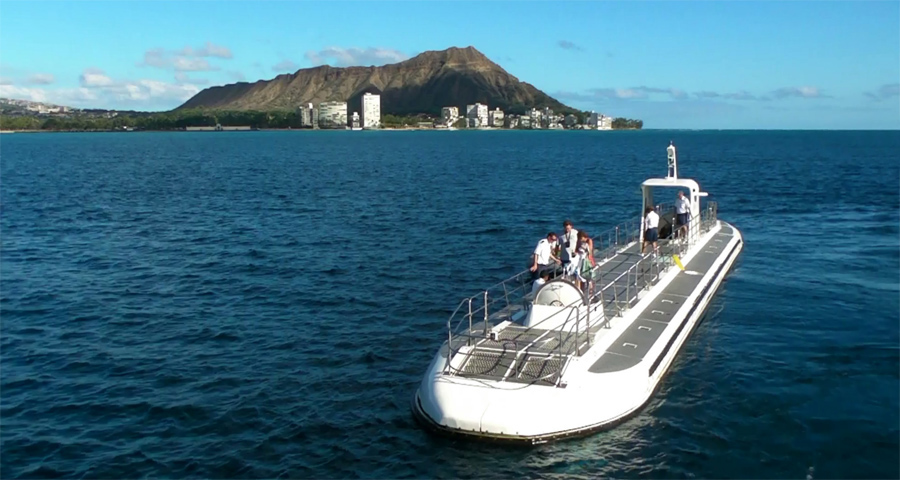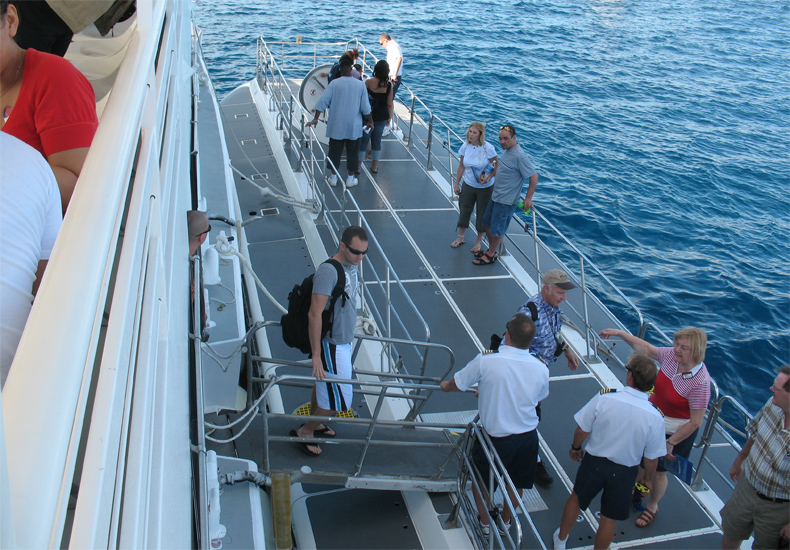 The view at 100 down doesn't translate too well here as at that depth - most colors are blocked out.
Passing a sunken ship - put there to be an artificial reef.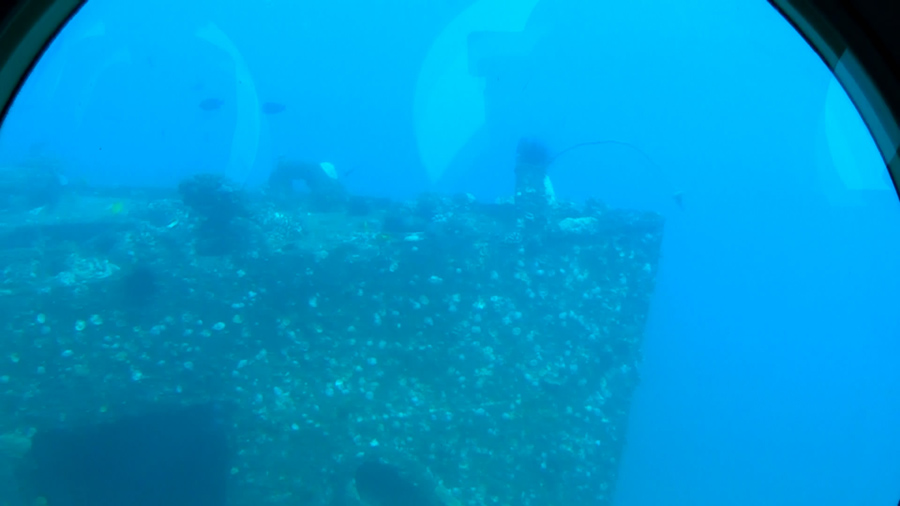 return to the main Molokai page